estebanana -> RE: Building two classicals on a deadline- will I make it? (Oct. 27 2022 4:12:30)
Anyway

Like I've said I'm not a rosewood guy first and foremost. I used to work in a vegan restaurant even though I'm not a vegan, I'm a voracious omnivore. Mostly vegetables and fish. But when I worked in the vegan kitchen I came to respect people who wanted to eat a vegan diet. After work I'd often go out with one of the co owners to get a a burger or pizza. One owner was vegan, the other was not and they got along well enough to have a restaurant together for 8 years.

So my offerings of 'non meaty' woods is like a vegan option in a meat heavy market place, but of course I'm flexible and offer rosewoods, just not wall to wall rosewood to the exclusion of all other woody menu items. My restaurant of backs and sides averages about 50/50 or 40/60 with non rosewood plates being the majority of woods served. People should be offered the foods they want, but as the chef I also push my own tastes, because I'm the mothetfucking head chef in my restaurant. 😂

This rosewood, I think, is the kind that's similar to Indian, but comes from Cambodia or Thailand. But oddly the smell when it's scraped reminds me of Brazilian, but I don't think think it's Brazilian.

It's mystery meat.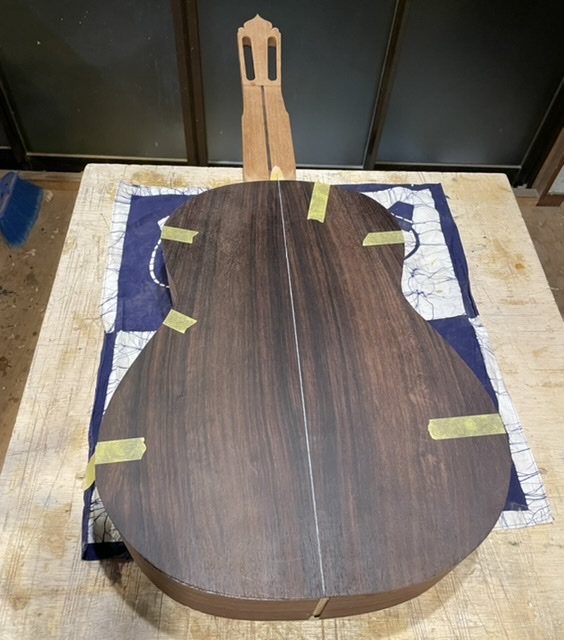 Images are resized automatically to a maximum width of 800px