estebanana -> RE: Building two classicals on a deadline- will I make it? (Nov. 6 2022 8:03:31)
Last week was a wash, all I could get done was making enough binding and purfling for four guitars. So my next two after these are covered.

Yesterday, Saturday the 5th we had a city Bunkasai, culture festival. The jr. High brass band played hokey music for 80 years olds to groove to. ( not that your music is hokey R.J.) and the elementary kids played keyboards and recorders, drums and other annoying things. Several different kinds of Japanese folk dance clubs performed, to mix of live and canned music. And my guitar ensemble played. So I spent my extra time last week rehearsing them. But I got this binding /purfling smoothed out.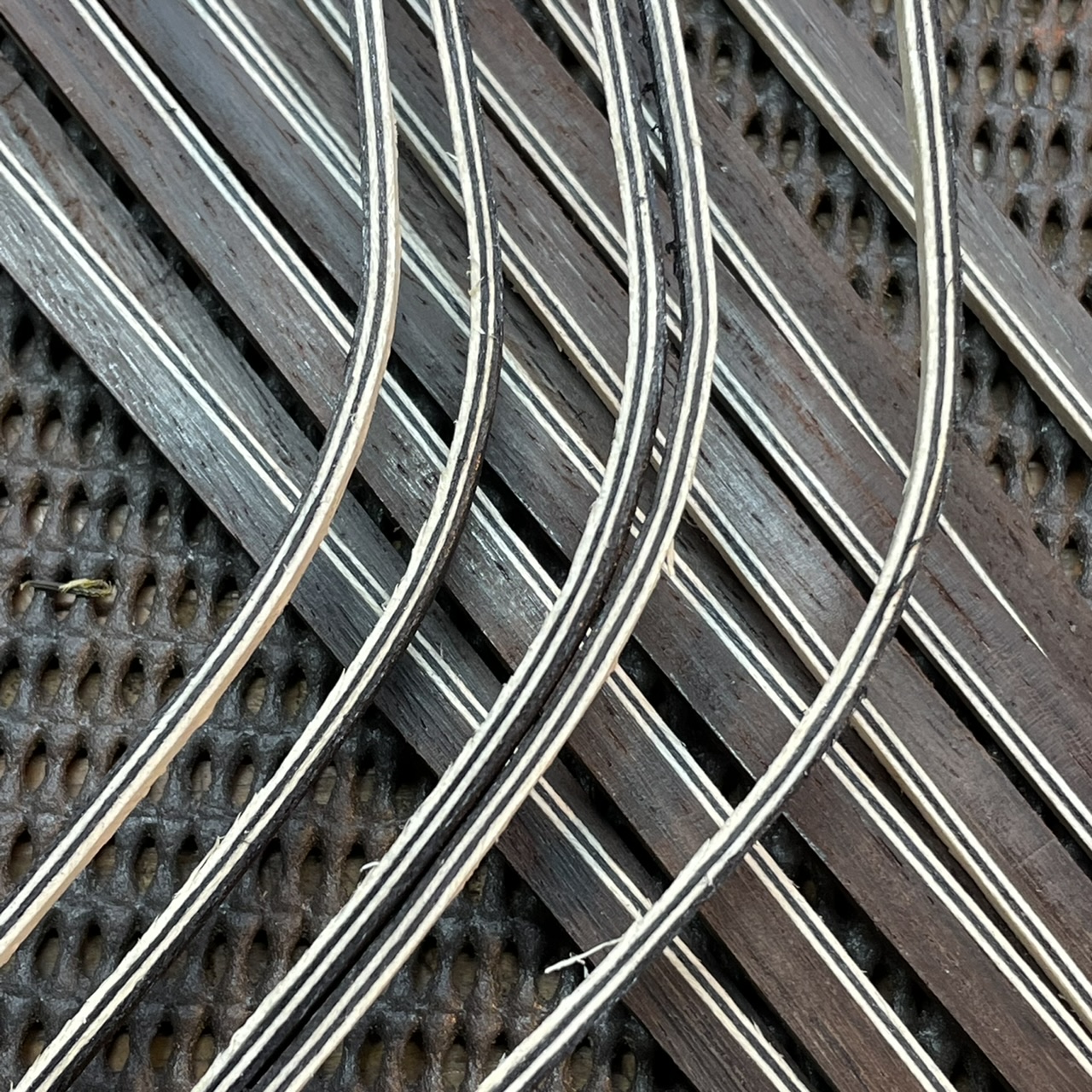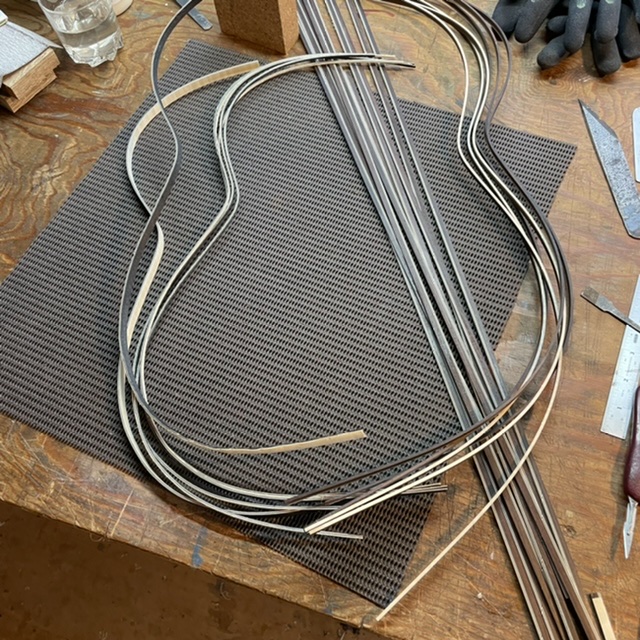 Images are resized automatically to a maximum width of 800px