Anders Eliasson -> RE: Small signs of life (Nov. 18 2016 7:53:24)
Thanks a lot for all your kind words. Who knows, maybe there will be more boats, maybe some more Scandi look pictures, maybe a piece on the violin. I dont know. Time will show. Somehow this is a journey to Mars because the little country that I knew has changed a lot in the 15 years I was away. I dont expect to be a fulltime Luthier, but I hope I can build a few instruments here and there and sell them as well. What i will do besides that... I dont know right now.
So here you have 2 more glimpses into my workshop. This is the assembly room. Small and cosy, central heating and fully humidity controlled. I have another bigger room for the machines.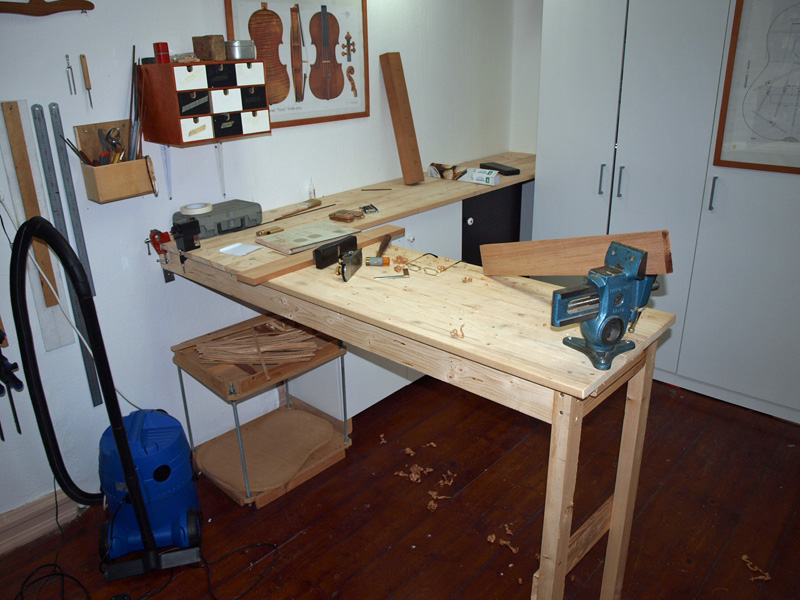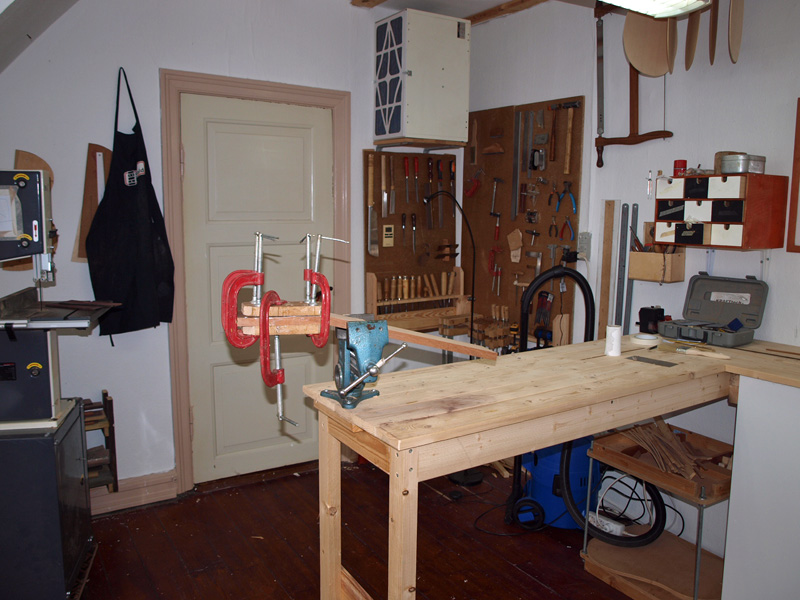 Images are resized automatically to a maximum width of 800px