chester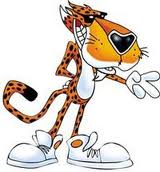 Posts: 812
Joined: Oct. 29 2010


RE: Sharing "implied" chor... (in reply to Ricardo)

---

quote:

ORIGINAL: Ricardo

Keep in mind, it is not "Just" that one chord, the C7 that takes you to F is also a change of scale. The melody of the song does not have the Bb but the guitar chord implies C major went to C mixolydian (F major tonicization) for a second. So we have 3 different scales actually.




I dunno ricardo, I think you're really over-complicating things.

Theoretically you can play any scale on any chord (whether it sounds good or not is somewhat subjective) so we can have an unlimited number of scales, not just three. But the key, the tonal center, the note that feels like home, is always C. So doesn't matter if you play an Ab, Bb, or F#, we're never leaving C major. A tonicization for a few beats is not a modulation.