Ruphus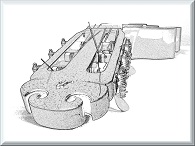 Posts: 3782
Joined: Nov. 18 2010


Darn rockin´the boat

---

As my provider contract was running out yesterday, there was some internet contingent left over to burn, so me went on youtube to watch a bit.

Went to see some stem of rock music.
Yes, you could say feelings of nostalgia watching it, recalling unique times of vibe and concerts, bonding atmosphere, friendships (still alive, in spite of nomadic life) and thrilling affairs in easy atmosphere.

But apart from personal relation, only just the sheer music ...
Hell, what an explosion of beauty and pull that was ... With musicians whose compositions were inspired by glue and complexity of classical music!

Making me wish, poor consumers of our days would come to notice how the origin of this genre looks like, before it turned into today´s vast triviality of 3 bars plus filler and breaks, made up with FX and light show.

What a karst compared to life, richness and virtuosity ... out bursting symphonies this genre used to host!
If you may want to take a glimpse at a few clips of what is Zeitgeist´s forgotten artifact:


Freebird - Lynyrd Skynyrd

The Marshall Tucker Band - Grand Opera House - Can't You See - 9/10/1973


Allman Brothers – One way out - 1991





And in respect of immortal genius that proves capable of delivering so many decades later still without slack on charisma and esprit:

Nights in White Satin


With this video, one may start at 1:06:56, and when through with a hook on it, continue from 00:00:
Procol Harum


Guess, most who know of PH, like me will be quite surprised to find that there have been concerts still. Good enough as rocking chap still even for overcoming smoothed edges of a today´s gig with orchestration, chorus & stuff ...

Wish I could have been in Denmark that day!