ernandez R -> RE: Two new TRG 666mm flamencas (Feb. 15 2023 6:03:50)
The spruce top 666mm sister is strung up. 8mm off the top and 3mm at f12. Just a hint of sizzle if I hit the wound strings, and ya I hit them f'n hard so I don't take them any lower, the nylon strings I'll drop down at the saddle once she is strung up for a couple weeks. I've only had her playing for the last hour, hard to make any judgments. Of the few 666mm flamencas I've built this one is much more easy to play but I couldn't tell you why, I tightened up the nut string spacing, don't recall at the moment, and that might be part of it. Thinking my others have vary hard Pulsiation and this one has less but I've vary limited experience with this concept and feel so I'm just tossing this out as an idea. High tension Blue Augustine strings. Bridge is Oak and 17g all up with the saddle. The top is some local spruce put up about thirty years ago and if I recall the thickness at the sound hole was .088" and I thinned a lot around the edges, say 2.5" , of the lower bought once the box was closed to get the response I was looking for, no measurements just want a sound I'm looking for.
This is the one with the three lateral strips of CF tow and one each diagonal on the wings.

960g all strung up. She feels like magic to hold.

Spent a little more time with the frets, they didn't need much, but still I feel like I'm getting a better idea about what good fretwork actually takes, next time I'll be aiming for great.

On tye nut side I set the E up just under .030", the AD&G at .020", the B at .010", and the e with a zig zag rolling paper. I know some go lower but I hit the strings too hard and it's still really easy at these hights. These are string depressed to the third fret numbers.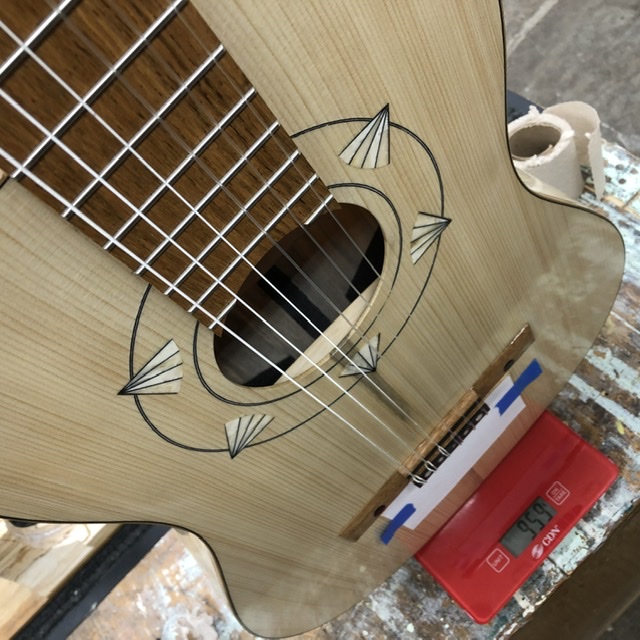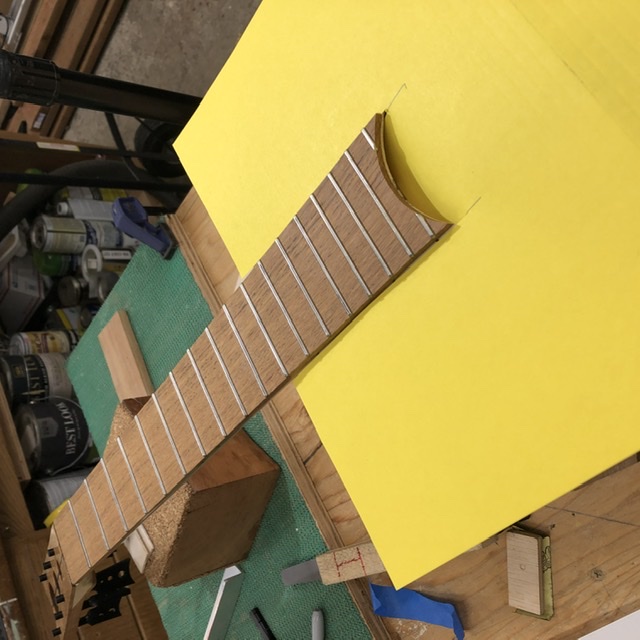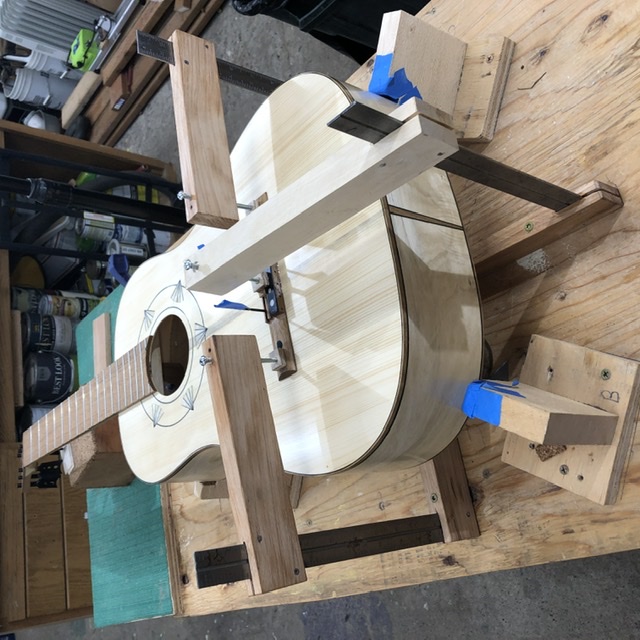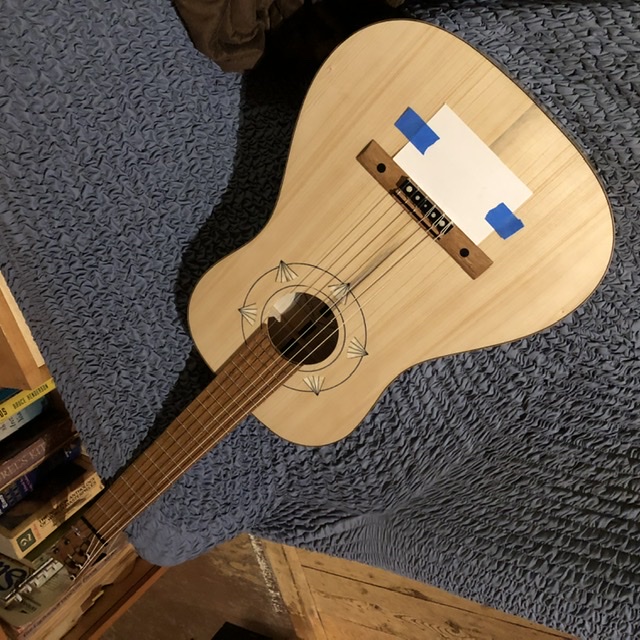 Images are resized automatically to a maximum width of 800px