Mitch -> RE: I bought a new guitar (Sep. 11 2022 21:14:16)
Thank you. It is a great guitar for what I want. I've had it on loan from Richard Brune for a short while, and I've decided that it's staying here. He cleaned up the frets and tweaked the setup, but it's all original and in pretty incredible shape for its age.

As you mentioned, the Ramirez/Esteso/Cathedral headstock had not yet given way to the Media Luna, but we see details like the mitred quad tie block that Faustino used on his best offerings. I don't know when those started, but they are more work and less common than the single piece or dual-lined bone blocks.

I am a fan and student of most things flamenco but i am not a flamenco guitarist. I just appreciate the versatility of a good flamenco guitar, and I prefer them for almost everything.

You don't want to hear me play it though. I use no nails and switch among early music, Bossa Nova, Brazilian jazz and misc fingerstyle junk...and I'm an amateur hack at all of them. I'd never do it justice. I have some skilled flamenco friends and will try to arrange a recording at some point.

The original case is quite the novelty. It almost looks like a real case, but it feels like soggy cardboard and newspaper. Under no circumstance could it even pretend to offer protection for the guitar, but it's a lovely bit of history. The guitar lives in a more modern case these days, but the original will remain with it too.

If you made it this far, I'm impressed. Have another picture for your efforts.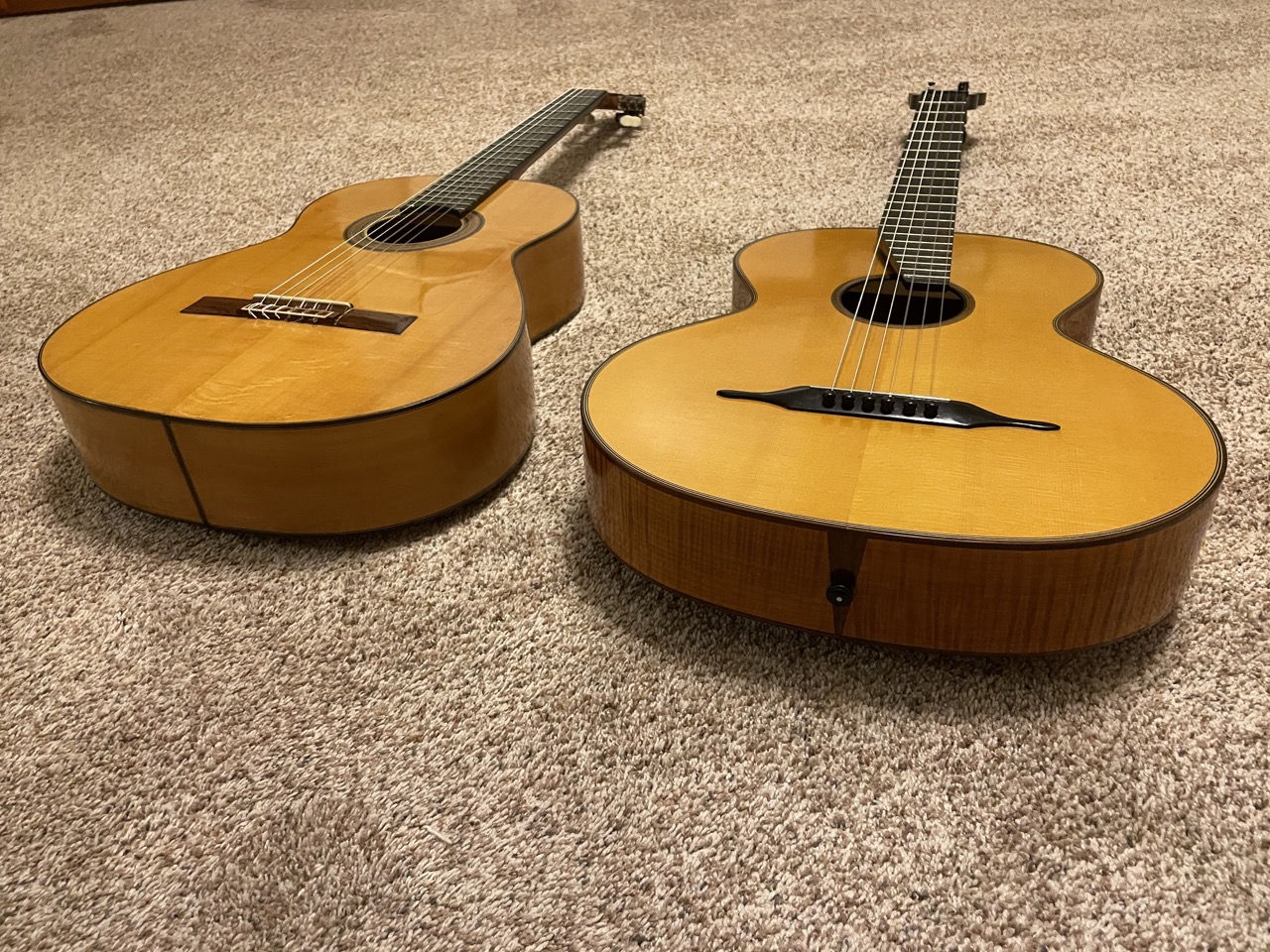 Images are resized automatically to a maximum width of 800px