Brendan -> What Karajan didn't know (Apr. 5 2022 23:08:40)
Perhaps this will lighten the mood a little. It tickled me. I can see a book called "What a classical musician can't know about flamenco". Or to make it personal, "What Mozart didn't know about flamenco" or with Carmen in mind "What Bizet didn't know about Flamenco"

But Von Karajan? Why him, of all people? That's whimsical. And then—volume II! Stick with an idea long enough, maybe it will come good.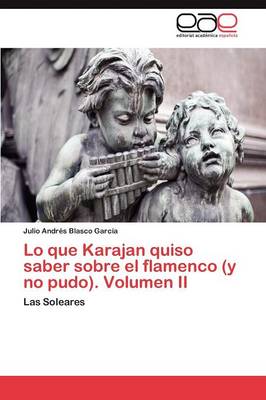 Images are resized automatically to a maximum width of 800px