Jay4Jay -> RE: New golpeador - recommendations? (Feb. 5 2022 17:42:42)
Thanks gerundino63 !

Got the golpeador at van John van Gool - Luthiers / Holland.

They're offering great service as I returned 1st Golpeador because I wanted a larger one.
Golpeador sizes , other than listed on their website, can be ordered by email.
At no extra charge , van Gool send me another , bigger sized golpeador, which is 20 x 22 cm, thickness 0,28 mm .
It doesn't come precut. I had to made it fit.

Some pictures when applying it to the guitar...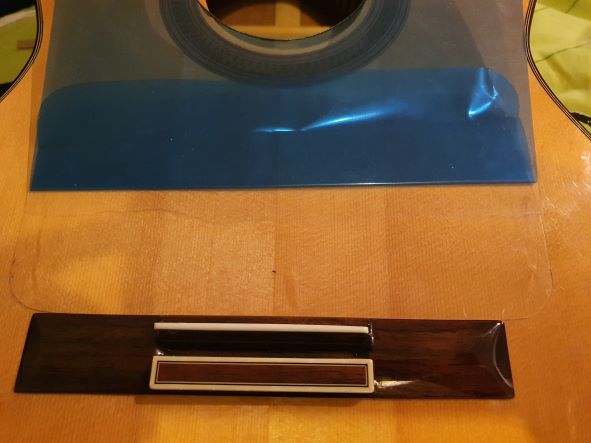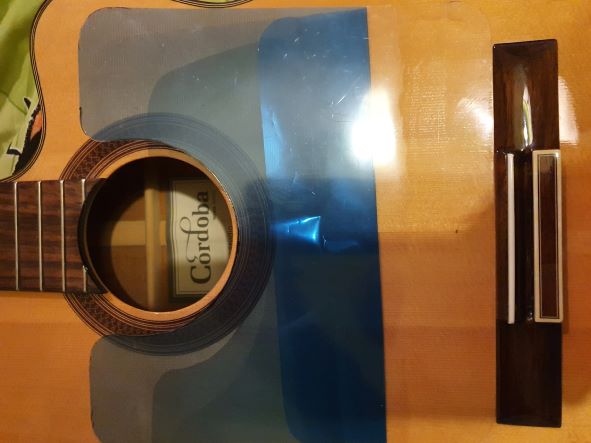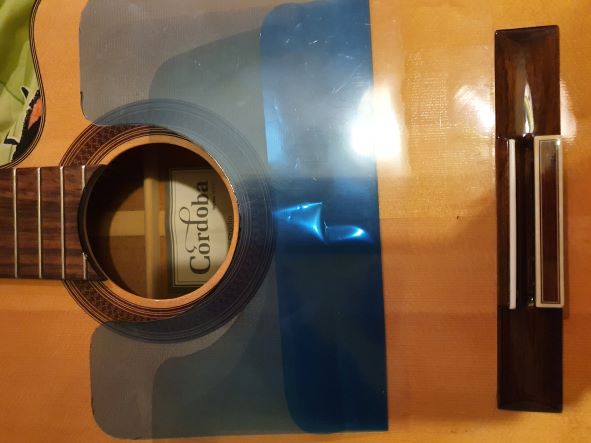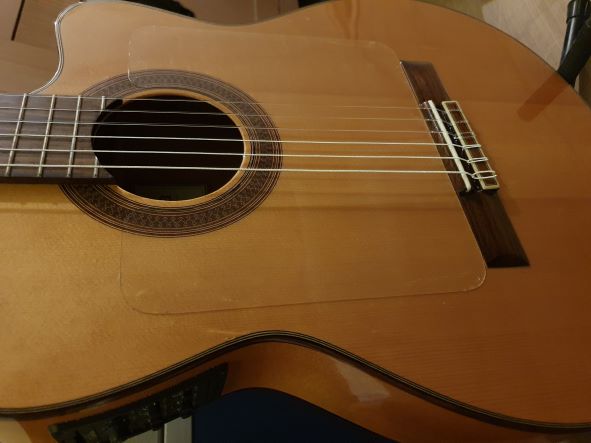 Images are resized automatically to a maximum width of 800px