Neil -> Milnoff Flamenco Festival: Granada - June 2-7, 2020 (Feb. 24 2020 18:40:48)
Granada will host the 1922 Milnoff Flamenco Festival between June 2 and 7, 2020, which will bring together in the most emblematic stages of the city a complete offer of singing, dancing, guitar, photography and painting.

In 1922, the First Contest of Cante Jondo was held in the Patio de los Aljibes de la Alhambra, with the intention of achieving the revival, conservation and purification of Cante Jondo. Milnoff is an abbreviation of Mil Novecientos Veintidós Festival Flamenco.

Flamenco shows will be held throughout the day and 60% of them will be free.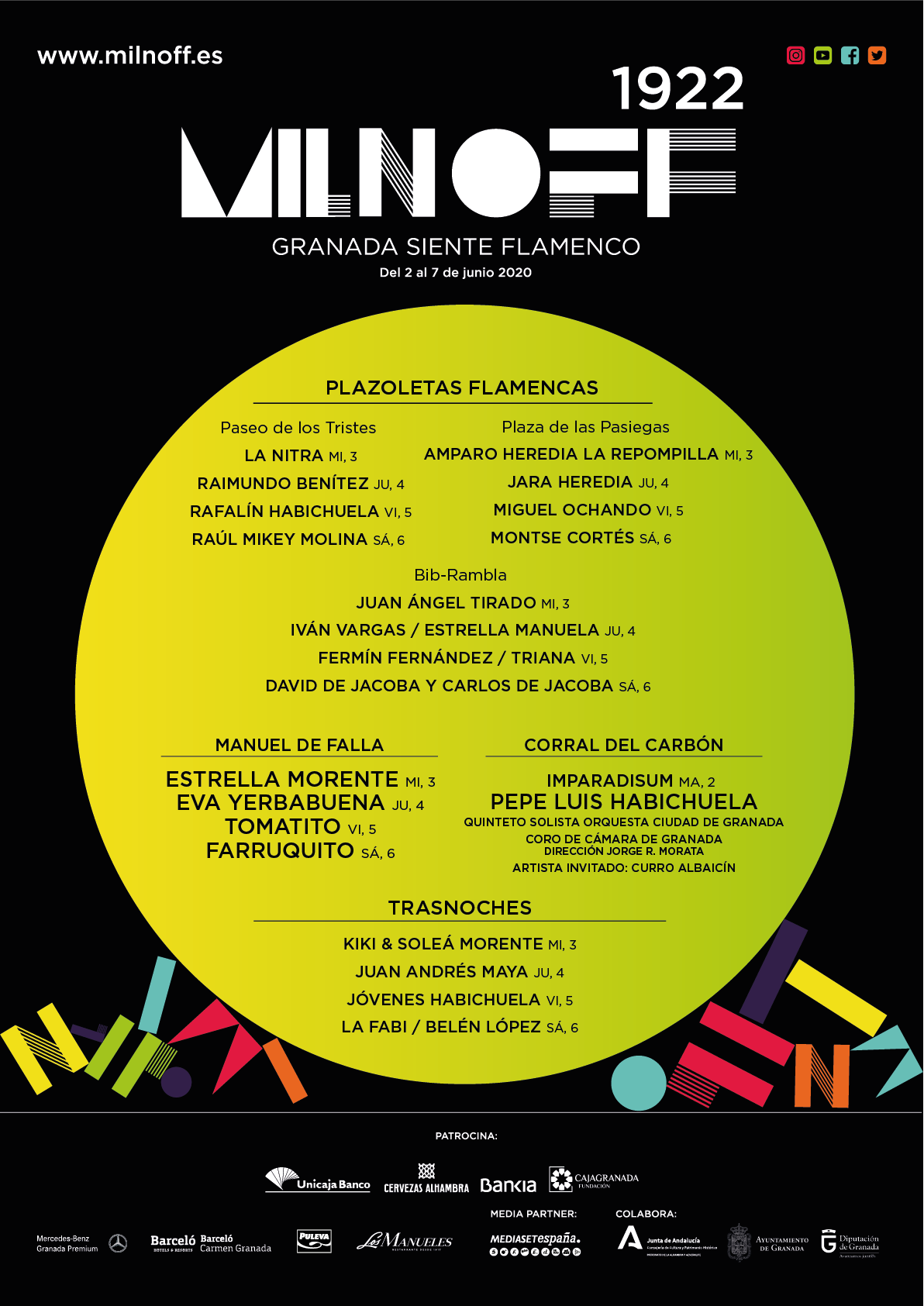 Images are resized automatically to a maximum width of 800px