Ruphus -> Precious Items (Jul. 28 2017 6:54:47)
Where anything other than moldy tomatoes is hard to find, one might run out of cigarette papers.

So, I found these in my 32 year old motor biking jacket, which´s diverse pockets have never been emptied. (Except of one, that was hastily completely cleared by a thief, while me been around the corner or such. There was some cash inside too. -Oh yeah, and there was that reaching into the inside pocket by someone else, reducing to 6 of originally 8 $1000 checks. ... Darn, it´s coming to me while I write, and right after arrival those 3,5 Euro grands of ten from same pocket. Anyway now.)

I don´t know for how many summers and winters, cities and countries this discrete reserve has been with me.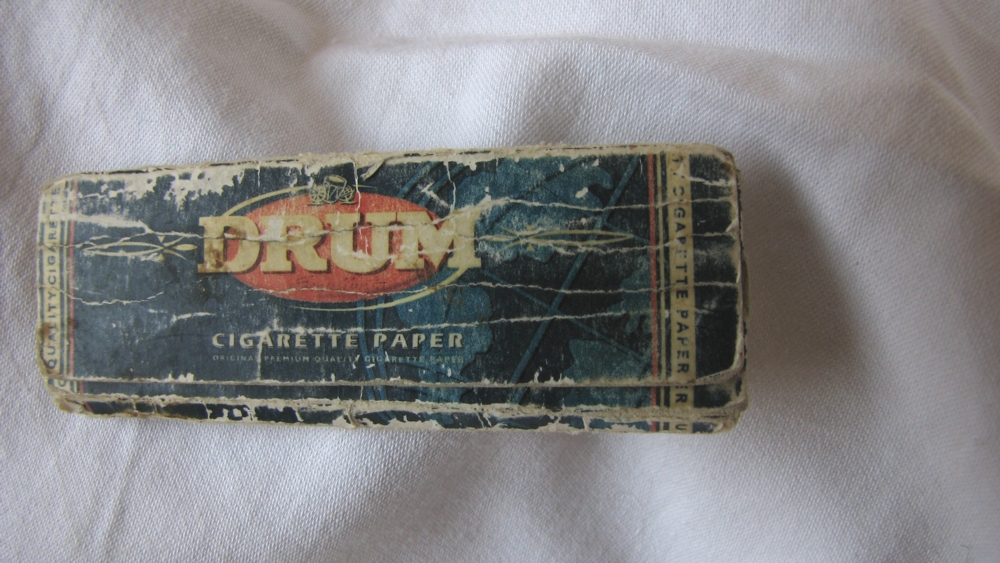 (Should have made a white balance. Looking yellowish filthy in the photo. The cardboard under scrapped off spots actually being white.)

Doesn´t it look beautiful? Like worn denim, innit?

What have you got?

Images are resized automatically to a maximum width of 800px