escot -> 2007 Francisco Navarro Grand Concert Blanca - SOLD (May 25 2016 22:17:40)
Sadly I've got to put this baby up for sale since I'm moving countries and will only be able to bring one guitar with me. It's a 2007 Francisco Navarro top of the line which is french polished and beautiful. I previously purchased this from a foro member.

655/53 and 58mm string spacing at saddle. This has a low action and is very comfy to play. Originally when I received the guitar I took it to Ethan Deutsch and he set it up perfectly. Take a look at the photos and let me know if you have any questions or photo requests. I'll work on getting some audio uploaded as well. I will say this is a very versatile guitar in that it can be sweet and also raspy if you push it, with good basses for a blanca. Beautiful wood, check out the flame on the back and sides!

Excellent condition and all wood in great condition, no warping, bowing, or anything like that. The only blemishes are behind the bridge which appear to be little scratches. I purchased the guitar like this and they are hard to see unless looking for them.

SOLD! Thanks foroflamenco!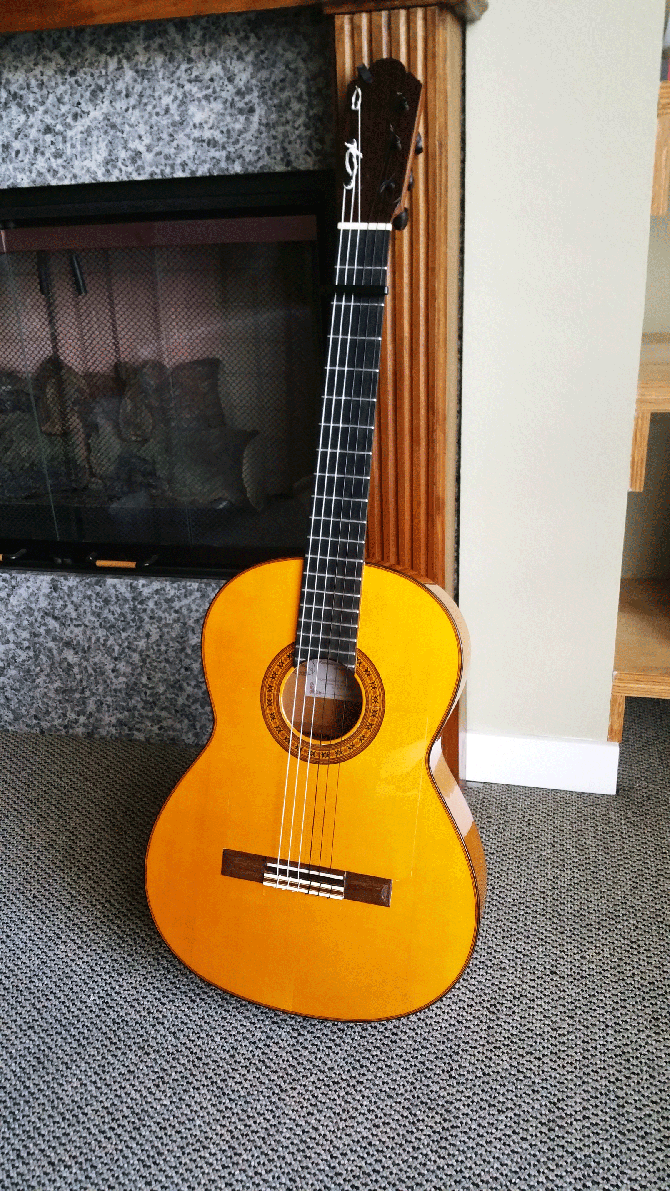 Images are resized automatically to a maximum width of 800px