wedge -> 2012 Hermanos Camps Primera A $1,950 (Jul. 13 2013 15:48:50)
Make: Hermanos Camps Primera A blanca (vs. Primera)
Year: 2012
Condition: Slightly Used
Price: $1,950 USD + free ground shipping

I bought this new Feb 2013 from GSI with the intent of keeping it for a couple years; however, I was tempted by an Ethan Deutsch recently and bought it. The following were done by a professional luthier who took care of the guitars for the Interlochen Arts Academy students: I upgraded the tuners to Gotoh Hausers and added a 7th fret dot. When I received it there was a dimple in the fretboard (near the 1st fret, treble side) that the luthier filled. I added the 7th fret dot because I played South American music on it, too; due to the thickness of the lacquer there is a little halo around the dot. The golpeador has scratch marks in it.

Shipping in Continental US only.

Includes: Luca string plates, used TKL case, original Dixon tuners in case.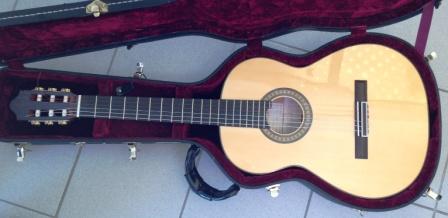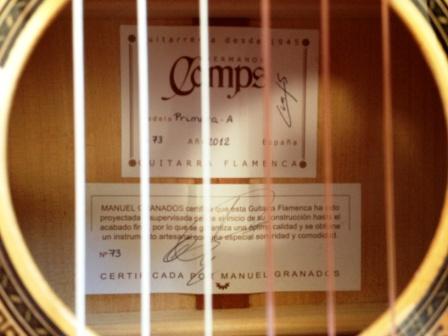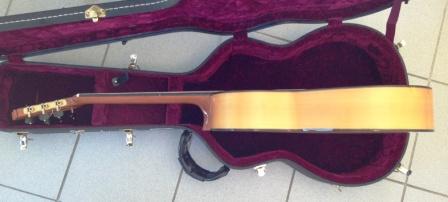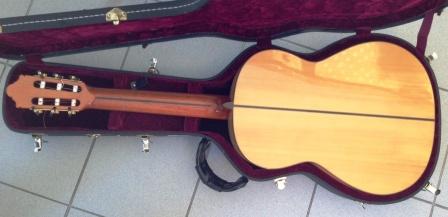 Images are resized automatically to a maximum width of 800px