noemiflamenco -> Flamenco at Branching Out Festival (Oct. 20 2010 11:11:48)
Flamenco 'Up-Close'

This is flamenco up-close and personal, as it should be. Throughout the evening this group of fresh young professionals work their magic in this intimate space. Dancers Noemí Luz and Jorge Muelas move with skillful ease and grace to the profound laments of singer Javier Macías and the scintillating melodies of guitarist Ramón Ruiz. Here is a potent mix of artists who tell their stories through the flamenco traditions, leaving you on the edge of your seat.

Hope to see you there!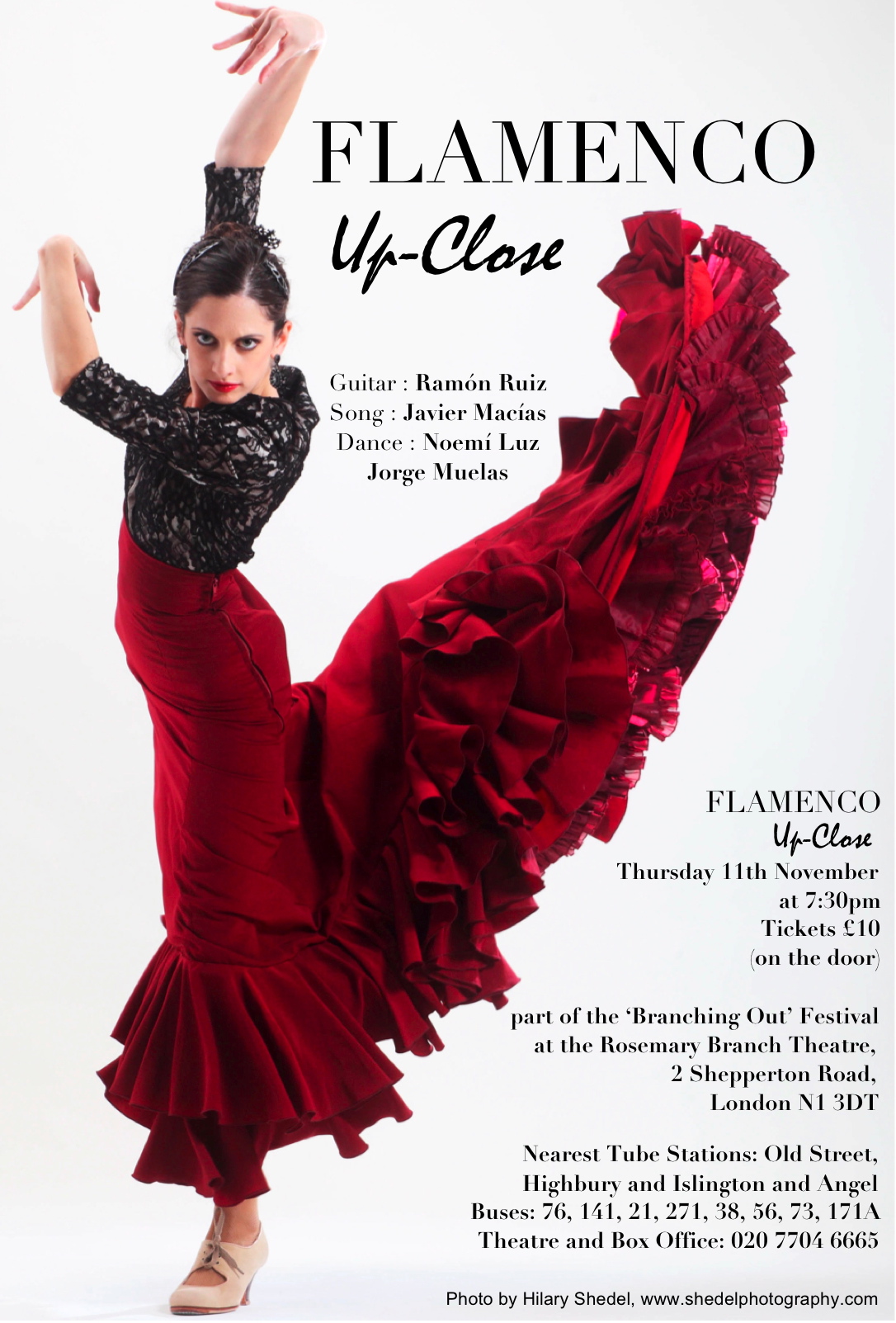 Images are resized automatically to a maximum width of 800px